What Is A Forklift?
A forklift is truck used to transport materials over a short distance. It can also be commonly known as a lift truck or jitney. The Forklift Service is mainly used by manufacturing companies to lift and move bulky raw materials or finished products across the factory floor or by warehousing departments to transport the goods to and from the warehouse to the trucks which will carry them to their intended place.
Different Types Of Forklifts That Is Available:
There are various types of forklifts designed to suit specific requirements of the products the machine is lifting. The different kinds of Forklift's can be broadly classified into the following seven types:
Four-Wheel Counterbalance

: This Four-Wheel Counterbalance is the most common type of forklift used in various industries. On the front side of this are two forks which can be used to pick up heavy products or bulky goods. They are used for warehousing, manufacturing as well as building.

Three-Wheel Counterbalance

: This forklift service is mainly same as the Four-Wheel Counterbalance except that it has three wheels. This omission of one wheel allows the machine to fit through narrow spaces and therefore it is a great choice for  warehouses and factories that are not as spacious but requires bulky goods to move around.

Side Loaders

: Another great option for a forklift in a tight space is Side Loaders. This machine has forks mounted to its sides and they can be used to pick up large loads which may be difficult to do with a traditional forklift. This kind of Forklift is designed in such a way that it can be used indoors as well as outdoors.

Reach Trucks

: As it can be understood from the name, this type of forklift is used to reach high places which other kinds of Forklifts might not be able to reach. They are made specifically to cater to the warehouses in which not even an inch of space is wasted. Reach Trucks have long forks that can be raised up and down so as to reach goods kept at a height. 

Tele Trucks

: This type of forklift service can easily be confused with cranes. Tele Trucks are somewhat similar to Reach Trucks but can reach much more complex places than the latter. They are essentially telescopic handler forklifts and can reach awkward angles rather than just high ones.

Powered Pallet Trucks

: Traditional Forklifts do not use electric power; the operator uses his own force to pump the jack. The usage of Powered Pallet Trucks needs electric power. These trucks are essentially modernized versions of the pump truck. This kind of Forklift is mainly used for small packages.

Order Pickers

: These machines are used in warehouses to help the workers complete and pick orders. They can either have hands which are fixated in one place or mobile hands which can be used to reach higher shelves. This type of forklift service is generally used to pick us specific items rather than complete pallets or packages.
The type of Forklift Service best suited to cater to your requirements may help in increasing productivity and customer satisfaction.
The Forklift Service that you may require will depend on the following: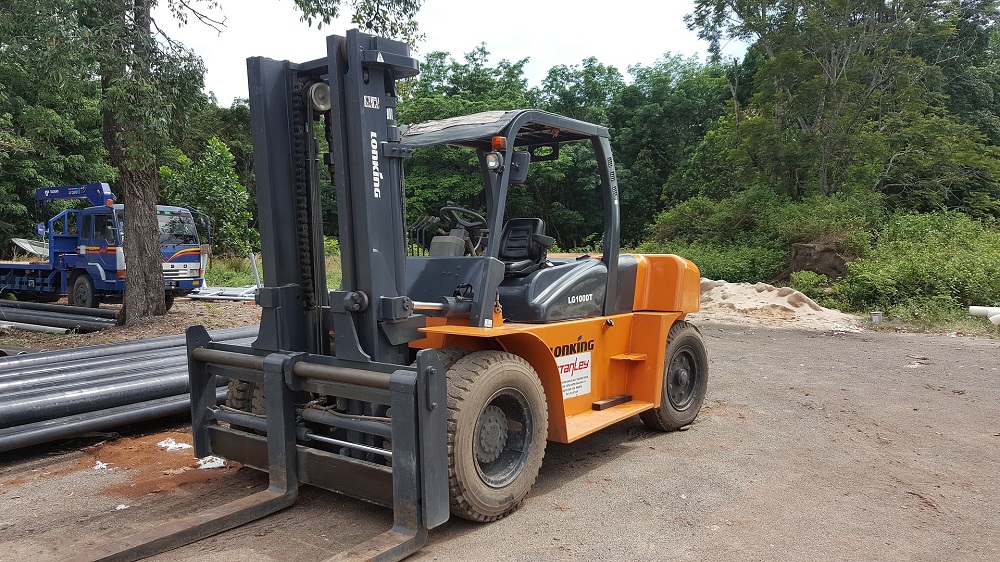 Nature of work that the machine has to do.

Safety Requirements of employees.

Area Available for the Movement.

Height that has to be reached.

Weight of the goods to be lifted.

Distance will be travelled.

Availability of Qualified Personnel.
Finally, before deciding on the type of Forklift Service you desire, note that these are somewhat dangerous machines. These machines have the potential to cause great damage to the operators and workers. Forklift safety is subject to a variety of standards worldwide and drivers must also be licensed without which they are at great risk. Checking the credentials of drivers and the safety of the machine before hiring any Forklift Service is of utmost importance.